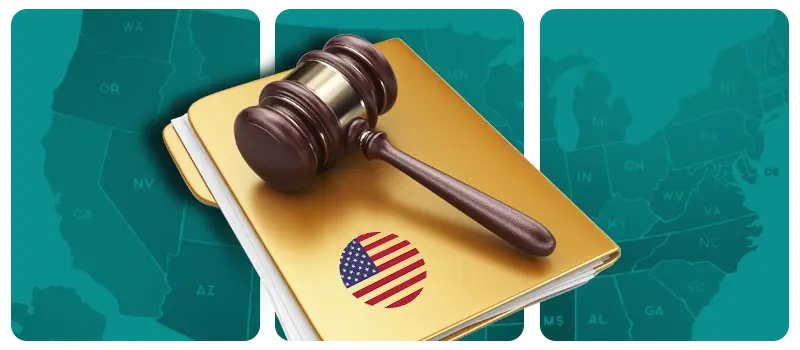 Are Pay Per Head Bookie Services Legal?
Sports betting is legal in about 2/3 of US states. If you reside in one, becoming a bookie is an awesome idea. Becoming a pay per head bookie is an even better one.
Here, we're going to talk about the legality of pay per head services across America. Read on to learn whether becoming a PPH bookie is legal near you.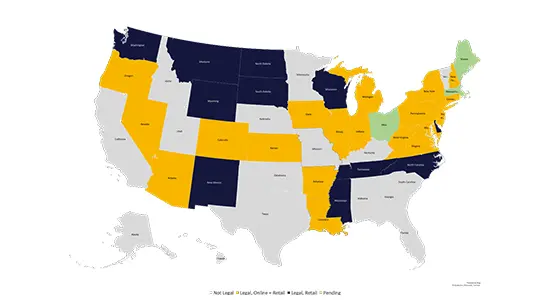 Is Being a Pay Per Head Bookie Legal?
The answer to this question is often yes. In 2018, when the Professional and Amateur Sports Protection Act (PASPA) was overturned, it gave states the ability to legalize sports betting within their jurisdiction. Since then, As of 2023, 33 states and DC have reaped the benefits of legalization.
Note, licensing and tax requirements may exist in your jurisdiction, so it is important to check.
Yes, many states allow operators to accept sports wagers!
Are There Times When PPH Is Illegal?
Unfortunately, if you live in a state where mobile gambling isn't legal, you can't become a PPH bookie. You would need to move somewhere that has already legalized online sports gambling.
Utah and Hawaii have banned sports betting outright. However, most states that don't have current legal gambling look likely to legalize in the future.
4 states have current legislation that's passed but hasn't taken effect yet. 2 others have legislation on their state houses and senates that may pass soon. If you live there (or anywhere else without live legal betting), you'll need to monitor changing laws to figure out when you can launch a pay-per-head business.
What If PPH Is Illegal in Your State?
This is an annoying situation for any sports enthusiast to be in, but there are ways that you can become a bookie anyway. One way to start making money is to move to a neighboring state with legal PPH betting options.
This is usually a really worthwhile shift since big-time bookies can easily make up to $100,000 monthly. Even if you don't dedicate a ton of time to your sportsbook, you can still make $20,000-$30,000 annually.
Another option is simply to wait for legislation to pass that legalizes sports betting near you. Laws and regulations are constantly changing, so unless you live in Utah or Hawaii, you can bet that sports betting will likely eventually become legal near you.
Sports Betting Licenses and Logistics
If you're looking to become a bookie in a legal area, you'll need to pay startup fees and operational costs. These expenses will depend on your specific state. Figuring them out can be a huge chore and the fees often are tens of thousands of dollars.
Luckily, fully-managed PPH platforms like Bookie dot Software make starting up an inexpensive breeze!
When you become one of our bookies, you'll be one of our partners. We've already taken care of the annoying logistics, so you won't need to worry about legalities, licensing, or fees. All you'll need to do is create your web application, set your lines, and get down to business!
Get Started With Legal Sports Betting
Being a legal pay per head bookie isn't possible in all states, but it's a great idea in most jurisdictions.
Bookie dot Software is excited to help you set up shop and grow your sportsbook business into a behemoth. Create your package to start taking bets and cashing out ASAP with a 2 days free trial period.