What Is a Bookie Agent?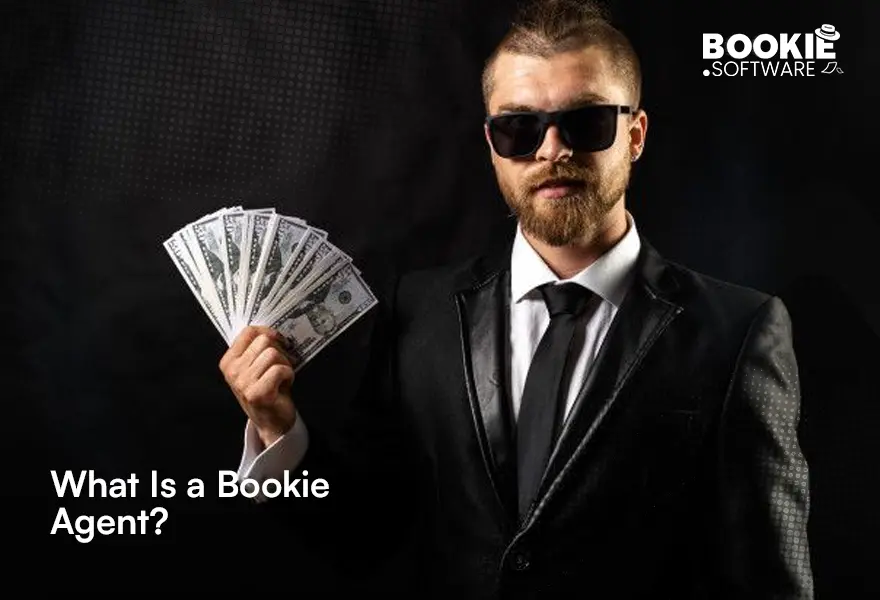 Estimates show that a record 73.5 million Americans will bet on the 2023 NFL season, with 19% of this number planning to place a bet online, at a casino, or with a bookie.
Despite the U.S. witnessing rapid growth in sports betting due to legalized sports gambling, many people still ask: what is a betting agent?
Read on to learn what you need to know, whether you're an aspiring bookie or want to improve your general awareness of interesting sports betting terms.
What Is a Bookie Agent?
Traditionally, a bookie agent is an individual or entity that places bets on behalf of clients, usually on sporting events. They take their clients' money and commit to paying them a certain sum when they win.
The primary responsibility of a bookie is to manage betting activities and maximize winnings for their clients. The more winnings they record, the more they improve their portfolio and reputation in the sports industry.
Today's bookies heavily rely on sportsbook software to facilitate their betting activities and streamline operations. Because this specialized software often has all the tools and features necessary for bookies and agents to manage their operations, the terms bookies and agents are sometimes used interchangeably.
What Is the Difference Between a Bookie and a Sports Betting Agent?
While there is some overlap in terms of what they do, the terms "bookie agent" and "sports betting agent" do not mean the same thing and cannot be used interchangeably.
A bookie typically operates independently or as part of a smaller, localized operation. On the other hand, a betting agent is typically affiliated with established sportsbooks or bookmakers, acting as an intermediary between bettors and online betting platforms.
If a bookie is struggling with managing their business, they can seek an agent for help with improving their operation.
What Is the Role of Bookie Agents in Sports Betting?
The best way to learn how to become a bookie agent is to understand what bookies do. Below are some key roles that they perform as part of their daily operations to get a better idea.
Providing Customer Service
As the number of Americans participating in sports betting increases, so do growth prospects for bookies. Bookie agents place bets on behalf of bettors and get paid a commission for their winnings. These agents offer various betting options, including moneyline bets, point spreads, over/under bets, and more.
Great customer service is necessary to keep customers coming back. If you want to become a successful bookie, you must handle customer issues and concerns with the utmost level of professionalism. This will help maintain a positive relationship with clients, thus expanding your client base.
Setting Lines and Odds
Sports betting is all about numbers and probabilities. Bookie agents are responsible for running sports numbers and setting the lines and odds for the events on which they accept bets. Setting betting odds and lines to ensure balanced betting is perhaps the toughest part of the job.
Managing Risk
Managing betting outcomes is a crucial aspect of a bookie agent's job description. As a bookie, you must maintain a balanced book. This means the total amount of bets on each side of a wager is almost equal to minimize the risk of significant losses.
Adopting New Technology and Software
Bookie agents keep a record of all bets placed, monitor the action, and track the results in real-time. They use specialized software or bookkeeping tools to keep track of everything, including placed bets, potential winnings, lost bets, and pending payouts.
Many bookie agents realize that using sports betting software is crucial for many reasons. The right software can help streamline processes and increase efficiencies when:
Researching teams
Creating and reviewing player limits
Setting lines and odds
Maintaining records for all bets placed
Mitigating risks
Processing payments
Managing client accounts
Adapting all-encompassing software solutions, such as pay per head services, will help enhance the efficiency, effectiveness, and competitiveness of your sports betting operation.
Managing Funds
Ensuring prompt payouts is crucial for gaining customer trust and loyalty. As the person in charge of your betting operation's finances, always make sure you have enough liquidity to cover potential payouts. Only keep a portion of the winnings as your commission after you have settled your clients.
Periodically, you should reconcile your financial records to ensure they match your liabilities and customer deposits. This process helps you identify any discrepancies and make necessary adjustments. Don't forget to employ other risk management strategies such as insurance or partnerships with larger betting entities to share the liability.
Ensuring Compliance With Regulations
As legalized sports betting continues to gain widespread popularity across the U.S., it has become apparent that consumers want legal betting options. If you want to succeed as a bookie agent, you must be aware of and comply with betting laws and regulations within your state.
Running an illegal sports betting operation can result in costly legal issues down the road.
Generating Profits
A bookie agent's primary betting income is the vigorish, sometimes called "vig" or "juice." The vig is the amount that sportsbooks charge for taking a bet. It is calculated as a percentage of the total amount wagered by bettors.
If the bet loses, the bookie agent keeps the $10 as profit. A bookie agent's long-term profitability depends on the total betting turnover of their clients.
If they have a large and active client base that places a significant volume of bets, the juice collected can accumulate fast, leading to substantial profits over time.
Set Up an Online Sportsbook With the Right Bookie Software
Even though there are many software products for creating an online sportsbook as a bookie or a betting agent, not all products are created equal. To succeed as a bookie, you must invest in the right software.
At Bookie Software, we understand that every bookie's needs are unique. That's why our bookie software is the ultimate tool for setting up a sportsbook that online gamblers can trust and rely on when submitting their bets. You're welcome to check out our services page to learn more about how our bookie software can help grow your business.