What is a Pay Per Head Sportsbook?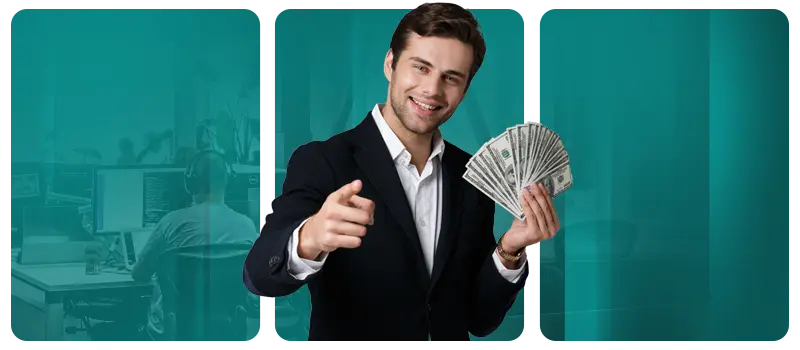 Has sports betting been legalized in your area yet? If not, it's probably just a matter of time before it happens. About half of the states in the U.S. have legalized sports betting in recent years. Many of the provinces in Canada have also pushed to make sports betting legal. You can take advantage of this by betting on sports yourself if you'd like. But you can also do it by jumpstarting your very own bookie business.
To do this, you'll want to look into getting a pay per head sportsbook off the ground. Pay per head services have made it possible for almost anyone to become a bookie at this age. Prior to putting PPH services to the test, you should take the time to learn all about them. It'll help you pick out the right bookie software so that you can serve as a sportsbook provider for those who would like to place sports wagers through you.
Find out what you need to know about using PPH software to start a pay per head sportsbook below.
What Is a Pay Per Head?
In past years, working as a bookie could be pretty complicated. Those who worked as bookmakers had to field phone calls from clients, jot down their sports wagers, keep track of them, and handle both collecting money and making payments to winning customers.
A pay per head sportsbook can help simplify this entire process for bookies and make it more seamless overall. It's designed to provide bookies with everything they'll need to take bets from their clients and keep tabs on all their wins and losses with very little effort on their part.
When you invest in the necessary bookie software to start a sportsbook, you'll get all the tools you'll need to keep your clients happy. You can make a living as a sportsbook provider to those interested in placing bets through you.
How Does a Pay Per Head Sportsbook Work?
Now that you have a better idea of a pay-per-head sportsbook, let's talk about how one works. It'll help you decide if making an investment in pay per head services will make sense for you.
The first thing you'll need to do when you start a sportsbook business is to find a pay per head service that can assist you. You can create an account with them and get immediate access to all the things you'll need to get your sportsbook moving in the right direction.
You can put together a custom sports betting website your clients can use to bet on whatever sports they want. You'll also be able to post the latest sharp betting lines right on your site without having to lift a finger.
You can add live sports betting options and an online casino to the mix if you'd like. It'll show people you're running a legitimate sportsbook and increase the chances of them trusting you with their sports wagers.
Best of all, you'll get all this for one low price. You will get away with paying as little as just $1 per player for PPH services.
What Are the Benefits of Starting a Sportsbook?
If you want to try starting a sportsbook without the help of one of the pay per head services that are out there, you're welcome to do it. But you'll find that it's going to take a ton of hard work on your part to get it up and running.
First and foremost, you'll need to create a sports betting website from scratch on your own. This could cost you a small fortune and take months to fine-tune.
The biggest benefit of working with a pay per head service on a sportsbook software is that it'll make it so simple to do it. You can get your sportsbook going in a matter of just days as opposed to months.
Here are some other big benefits of starting a sportsbook:
Makes it very easy to keep track of your clients' wins and losses.
Allows you to update your sports betting lines automatically as they move.
Provides your sportsbook with a more professional appearance overall.
Is It Legal to Start a Pay Per Head Sportsbook?
Sports betting laws change in many U.S. states and Canadian provinces all the time. For this reason, you should look into which sports betting rules and regulations exist in your specific state or area before starting a pay per head sportsbook.
You'll be able to start a sports betting company legally in many areas of the U.S. and Canada. But you might need to seek licenses and pay taxes on your profits in some of them. It'll be up to you to do your own research on sports betting laws to make sure you can abide by them.
Which Pay Per Head Service Should You Trust?
There are lots of different pay per head services that can help you start a pay per head sportsbook. Be sure to track down the right one to get your sportsbook off to the strongest start possible.
Bookie.Software is one of the most reputable names in the industry when it comes to providing pay per head services. We would love to help you start your bookie business and set it up for success.
Invest with us, the Best Bookie Software
There isn't any reason to try to run a sportsbook in 2023 without having the best bookie software in your back pocket. Bookie dot Software can provide you with the PPH software you'll need to start a successful pay per head sportsbook.
We can also help your bookie business grow in the years to come by showing you how else you can capitalize on pay per head services. We hope you'll consider counting on us for all your PPH needs.
Start today and head here to discover more about the 2-DAY free trial of our pay per head services.