How to Become a Bookie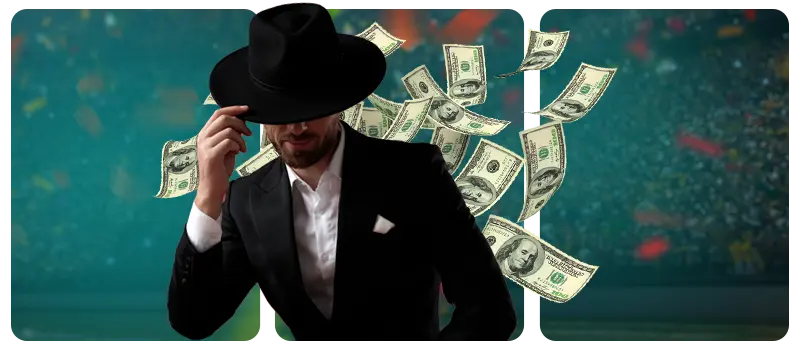 Learning how to be a bookie isn't a hard process, but where do you start? Bookie.Software's got you covered. Learn how to in a few steps here!
Does owning and running your own enterprise sound like a dream job to you? What if we told you that you could also make money while watching sports?
If it sounds too good to be true, it isn't. You can enjoy all of this and more when you learn how to be a bookie! One of the most rewarding, engaging, and profitable jobs on the market, this is a career you can grow to any height you choose.
However, it isn't possible unless you're dedicated to learning the ropes. Today, we're sharing five steps that can help you set up your bookie business so you can stop dreaming and start earning.
Set Your Goals
Before you can open up shop and begin offering bookie services, you need to make sure this job path is the right one for you. Take the time to create a business plan and set a few short-term and long-term goals.
In this initial phase, it's also smart to make sure you have the right hard and soft skills required to become a bookie. Some of the soft skills that can take you far in this industry include:
Great communication
Excellent teamwork
Self-motivation
Willingness to learn
Soft skills are the interpersonal attributes that can help you succeed in your role. On the other hand, hard skills are more technical in nature. These are mostly learned through school and training, while soft skills are inherent in nature.
There are many different hard skills that can help you as a bookie. These include:
Math skills (specifically probabilities)
Business management and administration
Sports gambling
That last bullet might seem obvious, but many prospective bookies get into this industry without any prior knowledge of how sports betting works. You don't have to actively participate in gambling to be a bookie, but it does help if you have basic sports knowledge before you start. You'll also have a competitive edge if you can predict how gamblers will think and act, and you can only gain that expertise by spending time in this space.
Take It Online
While there's definitely a thrill to live, in-person sports betting, there's a reason why so many people are taking their money online. With a virtual platform, you can offer many different services that local bookies simply can't.
This includes the ability to bet on a variety of different sports, not just the game that's being played at the moment. In addition, to live betting, you can also offer pay per head casino games and even alternative options, such as horse racing. This way, your bettors can choose the niche that interests them the most.
Instead of trying to figure out all of the logistics on your own, it's much easier and more effective to offer these services through a pay per head sportsbook, like ours. That way, you can worry less about the nitty-gritty technical details and more about running your business.
Know How to Grow
Once you're all set up, the key to long-term success is knowing how to manage the day-to-day aspects of your business. In many ways, this will depend on the clients you accept.
At the end of the day, your clients are the linchpins that can make or break your operations. If you choose them wisely and keep them happy, then you'll reap the rewards. Routinely check in to ask what's going well and what you can improve on.
Check to see which gambling products they prefer over others, which markets are the most profitable, and other key metrics. This way, you'll know which direction you need to take your business, and how to re-direct if you're headed down the wrong path.
Learn How to Be a Bookie, One Step at a Time
Knowing how to be a bookie takes more than just book smarts. It also takes more than a knack for leadership and a self-starter attitude.
You need a well-rounded arsenal of all of these skills to stand out in this competitive space. If you're not sure where to start or you need the right tools to get there, we can help.
At Bookie.Software, we help independent bookies find their place and their footing. Sign up today to take advantage of the 2 DAYS of our pay per head software for free!