BEST BOOKIE SOFTWARE
SERIOUSLY.

NOT A PROMO, NO EXTRA FEES,

$1/head
2 DAYS FREE TRIAL
ANONYMOUS PAYMENT
MOBILE INTERFACE
100% AUTOMATED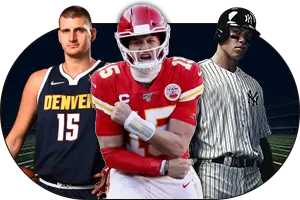 Sportsbook
From popular sports like football, basketball, baseball and soccer to niche options like eSports and virtual sports, providing a diverse range of betting opportunities is crucial.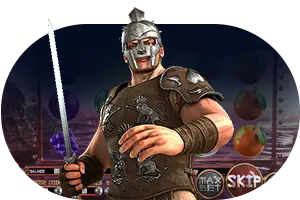 Casino
From classic table games like blackjack, roulette, and video poker to an extensive collection of slots and more, the casino section provides endless entertainment.
Racebook
The horse racing betting adds a touch of tradition and diversity to your offerings, attracting horse racing enthusiasts and expanding your customer base.
"What you witness is precisely what you receive, and it comes at an incredibly affordable price"
By incorporating a sportsbook, casino, and racebook into your platform, you create a comprehensive gambling experience for your clients. This diversity not only keeps your players engaged but also allows you to cater to a broader range of interests. Some players may prefer the excitement of live sports betting, while others may enjoy the strategic gameplay of casino games or the timeless charm of horse racing. By offering multiple options, you ensure that there is something for everyone, enhancing player satisfaction and retention.
Agent Site Features
Managing Player activity and keeping up with the accounting can be time-consuming and downright confusing sometimes. We offer the most comprehensive reports that provide our agents with up to the minute, detailed and accurate information about their player's activity.
We make accounting easy, with just a few simple clicks you will have all the information you require, and you can start organizing your week, what used to take you hours will now only take you minutes. It doesn't get any better than that!

At Bookie.Software we can help you cut down your work hours so you can spend more time growing your business instead of just struggling to manage it.












Pay Per Head Bookie Software
At the heart of Bookie.Software's offerings are the best Pay Per Head Sportsbook Software. This state-of-the-art platform allows your clients to wager on a vast array of sporting events from around the world. Sports betting has become increasingly popular, attracting millions of bettors who seek thrilling experiences and opportunities to win big. With the digital shift in recent years, online sports betting has become the preferred choice for many enthusiasts.
Bookie.Software understands the evolving landscape of sports betting and provides an intelligent platform that caters to the needs of both bookies and bettors. Their Pay Per Head Sportsbook Software offers a user-friendly interface, ensuring that clients can easily log in, place bets, manage their wagers, and complete transactions electronically. This streamlined process enhances the overall betting experience, fostering customer satisfaction and loyalty.
With Bookie.Software, you can offer your clients a diverse range of sporting events to bet on. From popular leagues such as the NFL, NBA, MLB, and NHL to international events like the Olympics, World Cup, and more, your clients will have access to a comprehensive selection of wagering options. The software provides real-time odds and betting lines, keeping your clients informed and engaged throughout the entire betting process.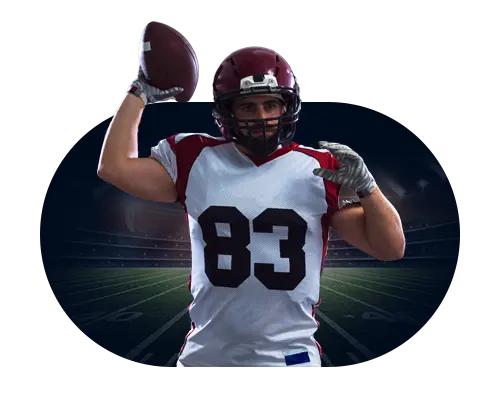 Additionally, Bookie.Software's Pay Per Head Sportsbook Software offers robust risk management tools. As a bookie, you have full control over the betting limits and parameters you set for your clients. This flexibility allows you to manage your risk effectively and ensure the profitability of your bookie business. The software also provides detailed reports and analytics, enabling you to monitor and analyze your clients' betting activities for strategic decision-making.
Features & Benefits
Bookie.Software recognizes the importance of security in the online gambling industry. Their platform incorporates state-of-the-art security measures to protect both bookies and bettors from potential threats and fraudulent activities. With encrypted transactions and secure data storage, you can have peace of mind knowing that sensitive information is safeguarded.
Furthermore, Bookie.Software offers reliable customer support to assist you and your clients whenever needed. Their dedicated support team is available to address inquiries, resolve issues, and provide guidance throughout the entire betting process. This ensures a smooth and hassle-free experience for both bookies and bettors, enhancing customer satisfaction and loyalty.
In the highly competitive world of online gambling, having the right software can make all the difference. Bookie.Software's online gambling products are designed to empower bookies and provide a seamless betting experience for clients. Our Pay Per Head Sportsbook Software combines advanced technology, user-friendly features, and comprehensive support to help you stay ahead of the game.
By partnering with Bookie.Software, you gain access to a reliable and innovative platform that caters to the ever-evolving demands of the online gambling industry. Whether it's offering a wide range of betting options, ensuring data security, Bookie.Software has you covered.
Take your bookie business to new heights with Bookie.Software's cutting-edge software solutions. Start today and explore the possibilities of the sports betting software, racebook, live and virtual casino for your bookie operation.
With the rise of smartphones and mobile devices, the demand for mobile betting has soared. Bookie.Software's mobile betting software allows your customers to wager anytime, anywhere, providing the ultimate convenience and accessibility. By incorporating mobile betting into your bookie services, you can cater to a broader audience and tap into the growing mobile gambling market.
The intuitive and user-friendly interface of Bookie.Software's mobile platform ensures a seamless betting experience for your customers. They can easily log in, browse available betting options, place wagers, and manage their accounts directly from their mobile devices. The mobile betting software supports a wide range of sporting events, enabling your customers to bet on their favorite teams and competitions with ease.
For bookie operators looking to diversify their offerings, Bookie.Software's racebook bookie software is a game-changer. Horse racing remains a popular sport with a dedicated fan base, and incorporating a racebook into your bookie services opens up new revenue streams.
Bookie.Software provides an extensive selection of horse racing tracks, including international tracks and major races. By integrating the racebook into your bookie software, you can attract horse racing enthusiasts and capture a larger market share in the sports betting industry.
Bookie.Software's virtual casino software allows you to expand your offerings and keep your customers engaged on your platform. With a wide selection of popular casino games available, you can cater to both bettors and casino enthusiasts, maximizing your revenue potential.
Integrating virtual casinos into your bookie site is seamless with Bookie.Software's user-friendly interface and high-quality game graphics and soundtracks. From blackjack, roulette, craps, and baccarat to an array of popular slot games, your customers will have access to an exciting and diverse casino experience. By providing a comprehensive range of gambling options, you solidify your reputation as a professional service provider and create a loyal customer base.
In the fast-paced world of sports betting, having reliable and feature-rich back-end software is crucial for bookies to stay ahead of the competition. Bookie.Software understands this need and provides a comprehensive back-office solution that empowers bookies to effectively manage their operations and drive success in the sports betting industry. Let's explore the key features and benefits of Bookie.Software's back-office software.
Bookie.Software offers a cutting-edge bookie software that allows you to manage your operations on the go. With their fully mobile solution, you can access the back-office dashboard from your PC, laptop, tablet, or mobile device, as long as you have an internet connection. This flexibility enables you to stay connected and in control of your bookie business from anywhere, ensuring you never miss a beat.
Bookie.Software's back-office software not only enables you to manage your players but also provides comprehensive control over your sub-agents. You can you can add, clone, move, disable, or enable sub agents and oversee their activities, including monitoring the wagering patterns of their clients. Each sub-agent receives their own login and access, allowing them to input data and stay up to date with their performance. This hierarchy management feature streamlines your operations, ensuring transparency and accountability throughout your bookie network.
In the dynamic world of sports betting, having real-time data is vital for making informed decisions and maintaining profitability. Bookie.Software's back-office software provides you with real-time and live data, allowing you to stay on top of your bettors' activities. With full oversight of all bets at all times, you can quickly identify and respond to any unfavorable betting patterns or mitigate potential risks. This real-time data empowers you to make timely adjustments and optimize your bookie business for success.
Bookie.Software's back-office software goes beyond real-time data by offering a comprehensive range of more than 30 reports. These reports provide valuable insights into your clients, profitability, and losses, enabling you to make smarter business decisions. With a smart and user-friendly interface, you can easily access information on open wagers, gross amounts, and your position compared to your customers. This data-driven approach helps you identify trends, capitalize on opportunities, and maximize your bookie business's profitability.
Bookie.Software's back-office software is built upon years of experience in the online gambling and betting sector. Their deep understanding of customer preferences and industry trends allows them to offer pay-per-head gambling services that drive revenue, enhance customer loyalty, and expand your client base. By leveraging their expertise, you can confidently navigate the complex sports betting landscape and position your bookie business for long-term success.
Bookie.Software's back-office software provides the essential tools and features you need to efficiently manage your bookie operations. With on-the-go accessibility, hierarchy management, real-time data, and comprehensive reports, you can streamline your processes, make data-driven decisions, and stay ahead of the competition. Partner with Bookie.Software today and take control of your bookie business for maximum success.
Elevate Your Bookie Business: Online Gambling Products
In the fast-paced world of online gambling, having the right tools and software is essential for success. When it comes to meeting the needs of both bookies and bettors, Bookie.Software stands out as a reliable and comprehensive platform. With a wide range of online gambling products, Bookie.Software offers a cutting-edge solution that will take your bookie business to new heights. Let's explore the key features and advantages of their sportsbook software.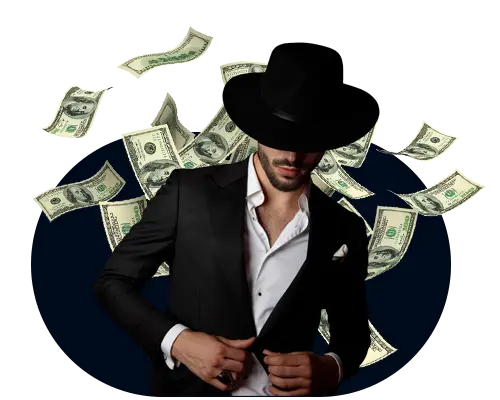 Can You Be Your Own Bookie?
If you'd like to start a bookie business, now is the time because about a quarter of the world's population has gambled. But can you be your own bookie?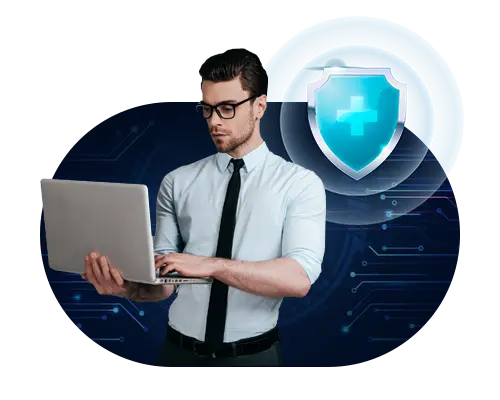 As a bookie, you'll be responsible for a variety of things involving sports betting and casino games. While you can work for someone else's bookie business, you can also start your own, but you'll need to avoid breaking the law.
What Is a Bookie?
A bookie is someone who operates a sports betting platform that allows players to place bets on a variety of sports.
When a bookie creates their platform, they're often responsible for setting odds and cash management. However, some bookies onboard employees to help them save time.
Instead of bookies earning money from placing bets, they earn money through transaction fees. Whenever a player places a bet, a bookie will keep a part of the money, even if the player wins.
Is Being a Bookie Legal?
Being a bookie is legal, but only if you operate in a state that allows legal bookmaking. Fortunately, sports betting is legal in over half of the US, so anyone who wants to become a bookie has plenty of options to choose from.
If you live in a state that doesn't have legal sports betting, you'll need to move to avoid breaking the law. However, you can remain a resident of that state, but you must conduct your bookmaking operations outside of it.
How to Be Your Own Bookie?
Being your own bookie is as simple as saving up money and working with a pay per head bookie service. When you work with one, you'll have access to various tools to implement anything you'd like on your platform.
You can find a variety of sportsbook software providers online, though they don't provide as many services as Bookie.Software. They also charge high rates, which can prevent you from increasing your profit margin.
With Bookie.Software's sportsbook software, you can pay as little as $1 per head. This means you can start your bookie business even if you have a tight budget or a small player base.
After signing up for our bookie software, you can immediately start earning money.
Pay Per Head Benefits
Becoming a bookmaker is always a good idea because of the industry's profitable nature. Small-time bookies can make $20,000+ annually, which is a great side gig. Some bigger bookies can easily rake in $5 million per year, and opening up your PPH website opens this door for you.
When you pay your weekly fee, you'll gain access to a full-featured platform. You can set your own lines and limits while easily managing your players.
Combine that with the best price, and you'll be ready to launch your own online sportsbook!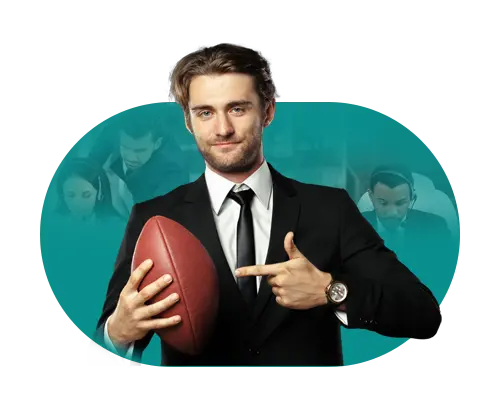 No Hidden Fees Or Averages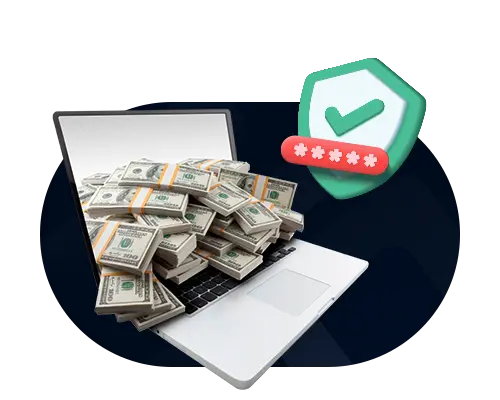 Our service revolves around a simple premise, agents don't want the hassle of picking and choosing products, they want a turnkey solution that comes with the highest quality products and service.
That is why we offer a great package with the following products, sportsbook, horse racebook, and virtual casino games, none of these are add-ons they are part of our comprehensive online sportsbook solution.
What this means for you as an agent, is the price you are quoted is the price you will be charged, there will never be any extra overages, and we certainly don't believe in hidden fees. Our way of doing business is straightforward and transparent, we say what we mean and most importantly we mean what we say.
When you work with us, choose the subscriptions that work best for you. Available features include:
Complete turnkey sportsbook solution with the best mobile platforms.
High-performance servers
Other pay-per-head companies give you basic services for a standard price and charge you overages for add-ons, this means you never really know how much the service will end up costing you, we eliminate the guesswork by giving you everything for one price, period!