Unleashing the Power of Cutting-Edge Technology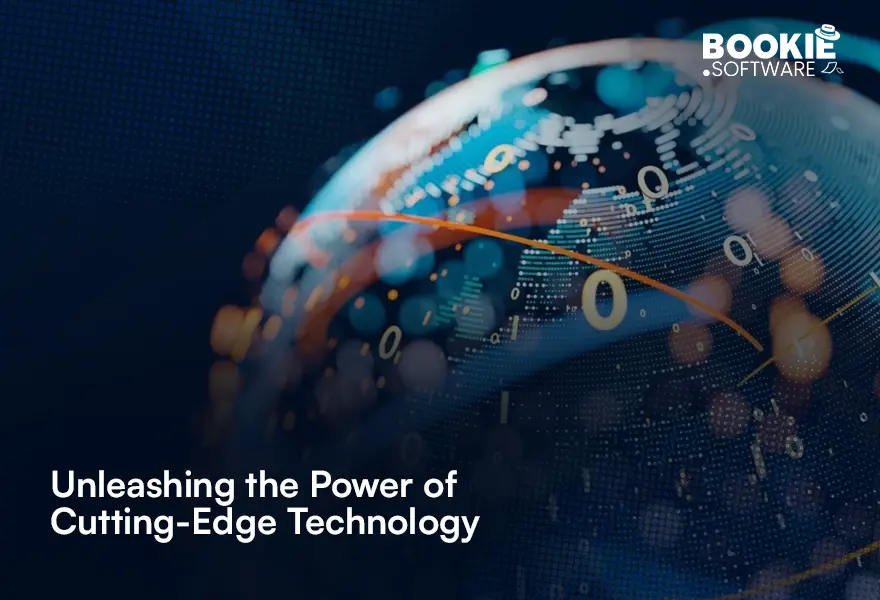 In the fast-paced world of bookmaking, having access to leading market skills in line management and data services 24/7 can make all the difference for your business. Unfortunately, for most bookies, acquiring such expertise comes at an exorbitant cost. However, the good news is that it doesn't have to be this way. Bookie.Software, the industry's leading pay-per-head service, offers an unparalleled solution that can revolutionize your brand and propel it to new heights of success.
Combining 25 years of experience in the gambling industry with state-of-the-art technology, Bookie.Software has crafted a B2B bookie service that sets new standards in the industry. By offering an innovative sportsbook software solution and a team of experienced professionals, they cater to all the needs of bookmakers, empowering them to achieve unprecedented success.
Optimal Performance
At the heart of Bookie.Software's product offering is our custom private cloud server distribution system. This sophisticated system evenly distributes workloads across multiple servers and seamlessly switches them as needed. This approach ensures that any underperforming servers can be identified and taken offline without disrupting the overall service quality. Furthermore, the servers are designed to handle five times the peak load, ensuring that routine maintenance or server downtime has no adverse impact on response times.
To provide global coverage and exceptional load and response times, Bookie.Software employs a Content Distribution Network (CDN) with cache servers in over 60 data centers worldwide. Regardless of your location, you can expect a seamless and fast user experience, allowing you to serve your clients efficiently.
Unparalleled Redundancy and Security
Bookie.Software takes redundancy and security seriously. They operate from four different physical locations, including two data centers and two call centers, each capable of handling the entire workload independently. These geographically separate sites are connected to different power grids, ensuring maximum uptime. Additionally, Bookie.Software has partnered with nine internet service providers to guarantee continuous service availability.
To safeguard data and maintain the integrity of our systems, Bookie.Software has invested heavily in physical and digital security measures. Our data centers and call centers are under 24/7 surveillance and have strict access control. On the digital front, they utilize modern SSL standards with 4096-bit keys, advanced firewalls with Web Application Firewall (WAF), and malicious vector filtering. Furthermore, they implement a robust 7-layer DDoS protection mechanism to combat potential cyber threats.
Mastering Line Management with Advanced Software
While Bookie.Software is well-regarded as a tech company, they understand that our core focus is serving bookmakers. With some of the most experienced line managers on our team, they leverage cutting-edge sportsbook software to provide unparalleled line management capabilities.
Our software is highly customizable, allowing agents to tailor line types and player profiles to their specific needs. The flexibility of our betting software enables them to manage thousands of lines and player profiles in real-time. With automated processes in place, Bookie.Software operates efficiently even in high-paced environments with minimal staff, enabling them to offer exceptional service at a reduced cost.
Payment Method
In line with the growing demand for privacy and security, Bookie.Software supports cryptocurrency payments, specifically Bitcoin. With its anonymous nature, Bitcoin transactions provide a higher level of discretion and protection against online threats. Bookie.Software ensures the utmost privacy and security by generating random addresses for each transaction, making it virtually impossible to trace the transaction back to the user.
Empower Your Brand with Bookie.Software
In a fiercely competitive industry, it's crucial to stay ahead of the curve and empower your brand for success. Bookie.Software offers a comprehensive solution that combines cutting-edge technology, unmatched line management expertise, and a secure payment option. By partnering with Bookie.Software, you can elevate your bookie business to new heights, expand your clientele, and increase your profitability. Don't miss out on the opportunity to empower your brand with the best in the business.
Switch to Bookie.Software today and unlock the full potential of your bookmaking enterprise.